A Happy New Year from Yugawara
2015.01.05 Monday
Thank you all for your support in 2014!

Thanks to the continuous support from our customers and friends,
our 2014 kiwi are all sold.
Some of the kiwi are available in the CO-OP distribution channel so you might have a chance to see our kiwi in 2015.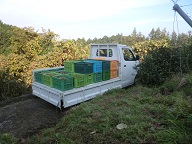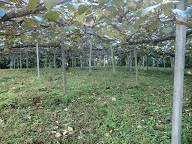 And now the kiwi trees have dropped their leaves and are asleep for the winter.
There was heavy snow on 1st-Jan in the Kanto area. Four days on here, the kiwi fields are still covered with snow.
My 2015 job starts with pruning the trees.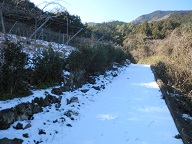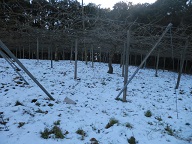 Wishing you all a wonderful year!